Preschool Open House
Saturday February 3rd 2018
10:00am-12:00pm 
Drop by our Dewdney or 119th location to tour and register for September 2018.
Our preschool programs run from 9:00am-1:00pm Monday through Friday.
Mission Location Now Open!
(34110 Lougheed Hwy, Mission)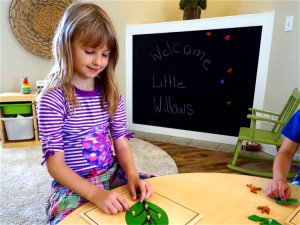 The willow tree is known as "The Tree of Enchantment." They have roots that are so big and strong they are often larger than the stem of the tree itself.  They are also known for their growth and can grow up to ten feet in a year!
Our "roots" are an important part of us and who we are, our connection to our families and our values.  And of course children are always growing, not just physically but also cognitively, morally and emotionally.
The spirit of Little Willows is one of respect, growth and compassion.  We would love to show you around our facilities and introduce you to our philosophy  that makes us such
"A Great Place to Grow!"