Children are rich with wonder, knowledge and curiosity and the teachers at Little Willows know we have just as much to learn from them as they do from us. Our roles as teachers in a Reggio Emilia inspired childcare setting is to observe and really listen to the children and provide them with opportunities to explore their interests further.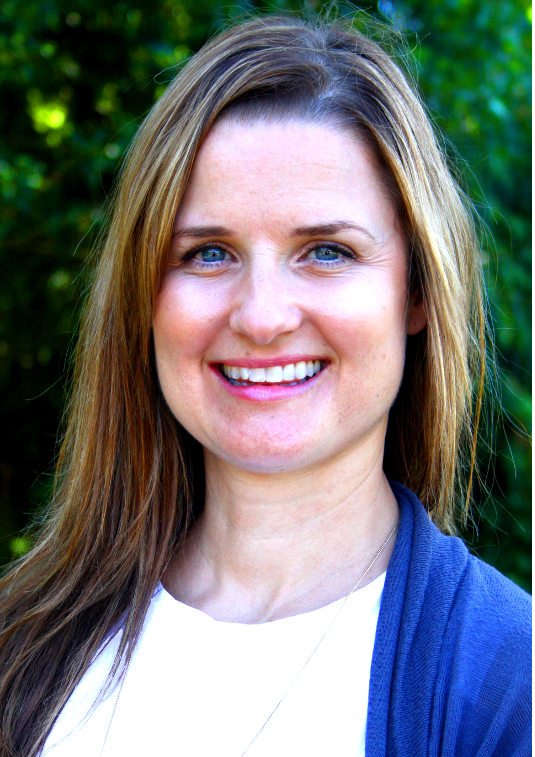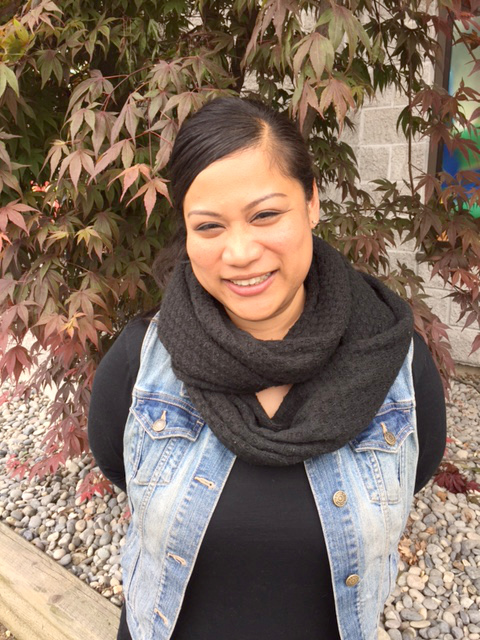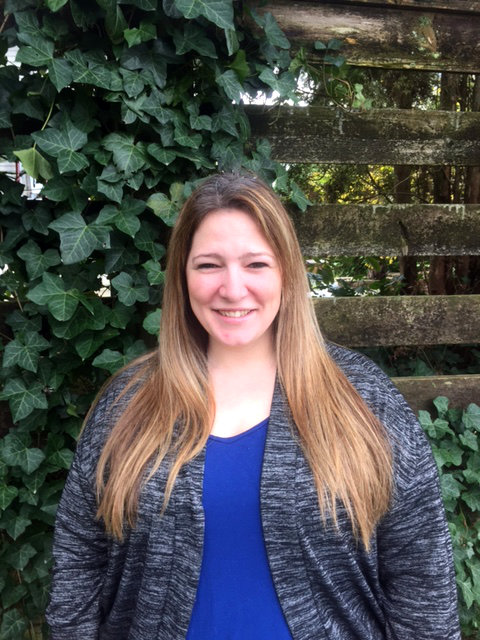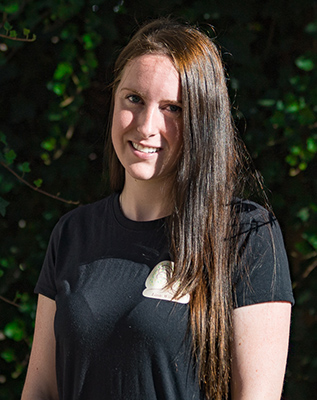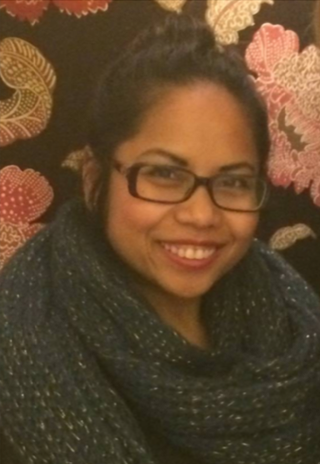 Reaghan Gasparre - Executive Director
I am excited to be embarking on my Early childhood adventure with Little Willows. I received my ECE certificate in 1998 and have been working with children ever since. My husband Frank and I moved to Maple Ridge in 2014 with our four children where we all fell in love with the beautiful city. We opened our first Reggio Emilia based Preschool  in January of 2016. Since then we have opened two beautiful locations in Maple Ridge and one in Mission with acres of land for the children to explore. 
I look forward to getting to know all the families and help to make Little Willows a 'home away from home'.
Myra Johnson - Head Director
My name is Myra Johnson and I am the Assistant Director and Supervisor of the Infant and Toddler Program.
I completed the Early Childhood Education program in 1999 and have been in the field ever since.  I completed the Infant Toddler program in 2008. Over the years I have worked with children from 6 months to 11 years; as an educator, supervisor, manager and coordinator. I am passionate and committed to working with young children and look forward to making great memories with the families at Little Willows Child Care.
I live in a float home community on the Fraser River with my husband and dog. We enjoy traveling the world, fishing and camping!
Sabrina Allain - Director 119th Ave.
My name is Sabrina and I am absolutely thrilled to be a teacher at Little Willows!  I am currently the Preschool teacher at the Powell location and so excited to be the Supervisor of the Out of School Care at 119 Ave as well!  I have had the pleasure of working with Reaghan for many years and so happy to be a part of Little Willows! We share the same vision of working closely with families to provide the best quality childcare. I am a mother to 3 young children and this makes it easy for me to relate to families and their busy schedules!
In Reggio Emilia the saying is "It takes a Village to raise a child" and I look forward to being a part of that with Little Willows and all the families!
Deanna Stubbings - Director, Mission
I am a fully trained Early Childhood Educator with my Special Needs Diploma. I began working in the childcare field in 2013 in Auckland, New Zealand where I had the chance to work in a Reggio Emilia center.  In my spare time I work with children and families  as a Behavior Interventionist. 
As long as I can remember, I have always been passionate about working with children. I am passionate about learning through hands on activities and enjoy making messy art and science experiments which the children have the chance to be fully involved in. I have traveled to four countries around the world including Belize and France for schooling which sparked my interest in working with children. I look forward to meeting everyone and embarking on this new adventure together!
Kuntheary Oung Garneau- Dewdney Director/ 3-5 Supervisor
My name is Kuntheary Oung Garneau, I'm the Director and Supervisor of the 3-5 Room.
I was born in Cambodia and came to Canada when I was 4 years old.  I've completed my Early Childhood Education in 2001. I absolutely love working with children. Their imagination and zest for life is infectious. 
I love the saying, " Childhood is not a race to see how quickly a child can read, write, or count. Childhood is a small window of time to learn and develop at the pace which is right for each individual child."
I look forward to meeting all of you and your families!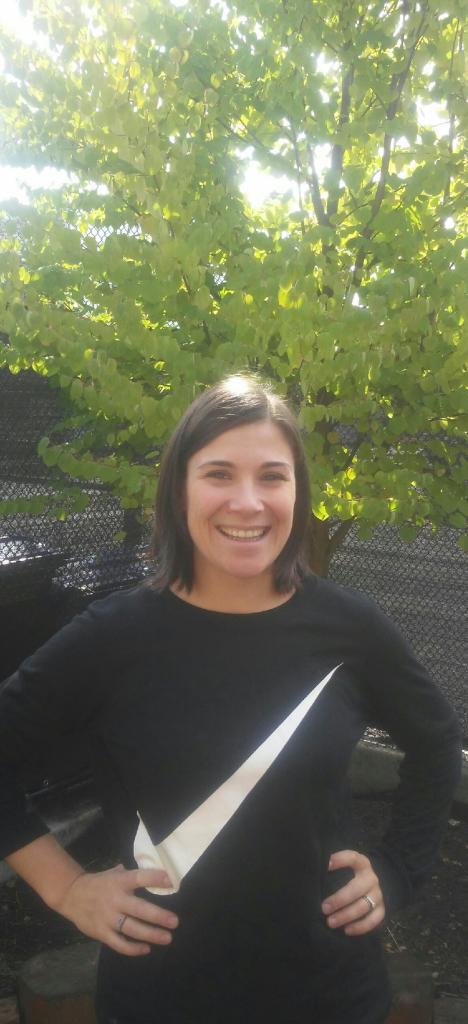 Lisa Bennett - 119th location Assistant Director
My name is Lisa Bennett and I am the Assistant Director. I am an educator in the 3-5 room. I completed my ECE program in 2007 and have been in the field ever since. Prior to that I taught gymnastics to children of all ages for many years! I have been with my husband since 2008, we got married in 2011 and I gave birth to our son is 2015.
I love working with children, I find it very rewarding when helping a child learn something new. I am very happy to be apart of the Little Willows team, and getting to know all the wonderful families we have.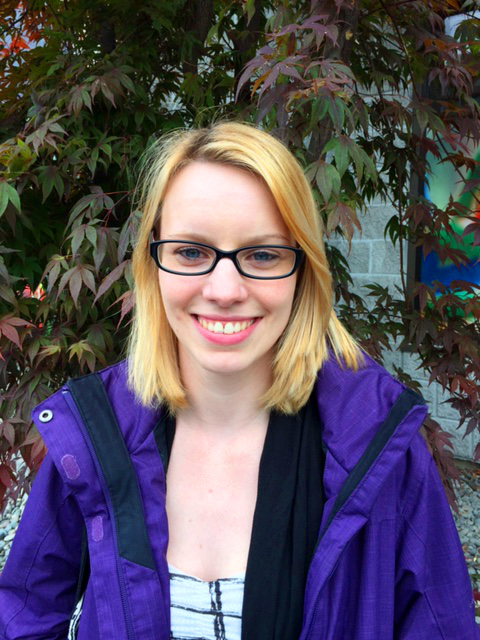 Chantel Rawson- Infant and Toddler Educator
My name is Chantel Rawson and I love working with children. When I went to school for my Special Needs Education I decided to go for my Infants and Toddlers training as well. Little did I know that I would fall in love with teaching them. When a child learns a new thing on their own and they feel that accomplishment nothing else can compete. The best part of my day is going home with a big smile on my face because of the things I helped the children accomplish.
I believe the families of the children are part of my family. It really does take a community to raise a child and I'm glad that I get to help so many families raise wonderful children.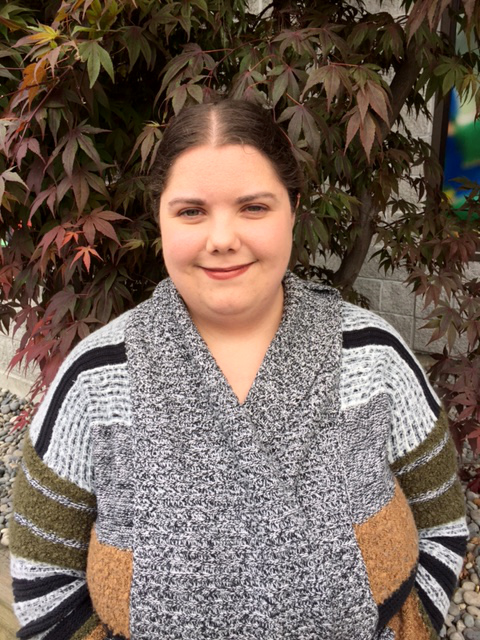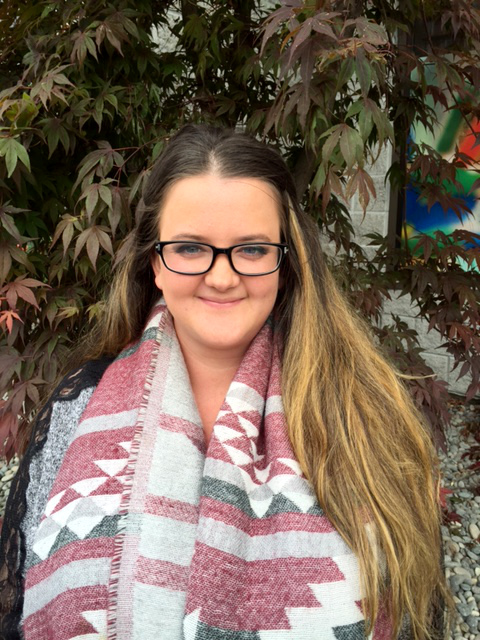 Sabrina Spencer - Infant and Toddler Educator
I have Early Childhood, Infant and Toddler as well as Special Needs Education. I have worked with children for over 8 years and I absolutely love it with a passion. The majority of my employment was at Seabird Island Daycare in Agassiz. It was most enjoyable working with the children and their families.
I recently moved to a wonderful farm in Maple Ridge where I live with my family. I have been with my terrific husband for fourteen wonderful years. and have a beautiful 3 year old daughter who I adore. She is my pride and joy. My favorite Colour is Purple. and my hobbies are swimming, horses, and family outings. I look forward to being a part of this daycare. working and caring for the children and building a relationship with the parents.
Kaliegh Beausoliel- 3-5 Educator
My name is Kaliegh Beausoleil and I am beyond excited to join the Little Willow family. I officially started my career working alongside children 10 years ago, although I have had a passion for this field for as long as I can remember and l have enjoyed every second of it.
I have a beautiful 18 month old daughter who has such a zest for life and has reminded me to enjoy the little things each and everyday. I am also expecting my 2nd child to join our family this fall. On my free time my family and I love to spend our time outdoors with our dog Harley! You can always find my daughter, Elara  and our pup making the biggest messes possible. When we are done cleaning off the mud I love to spend time losing myself in a new book with a cup of coffee.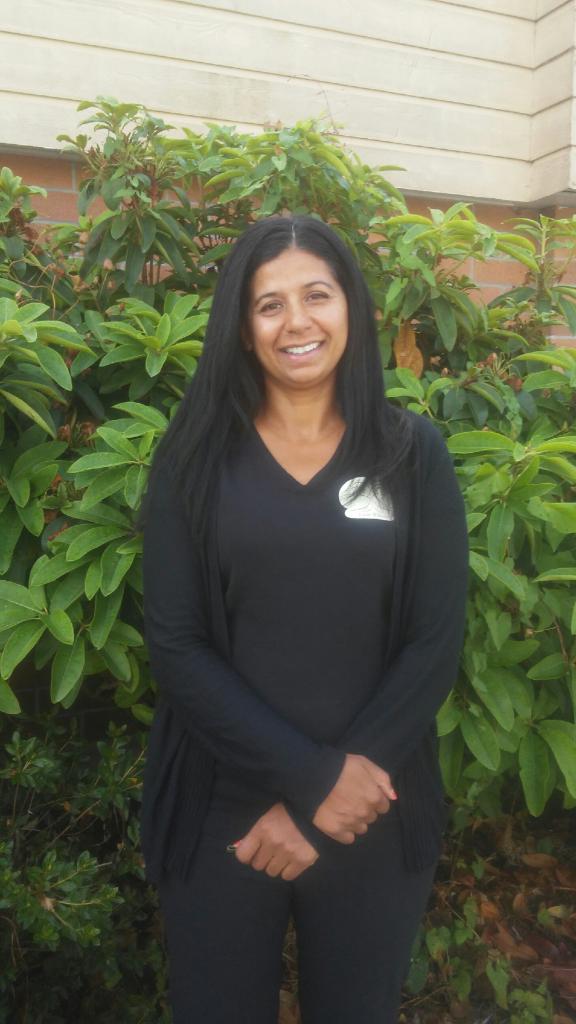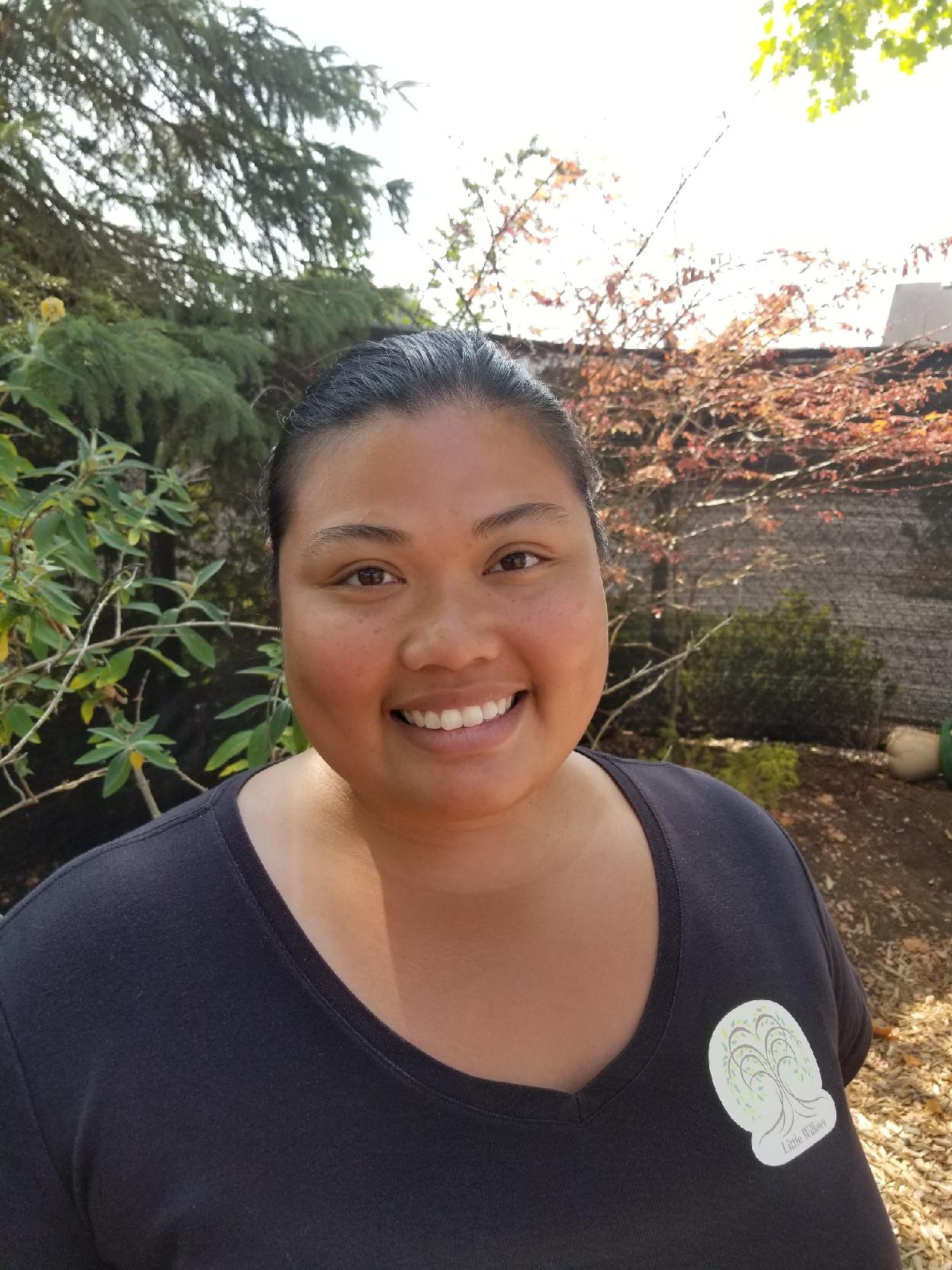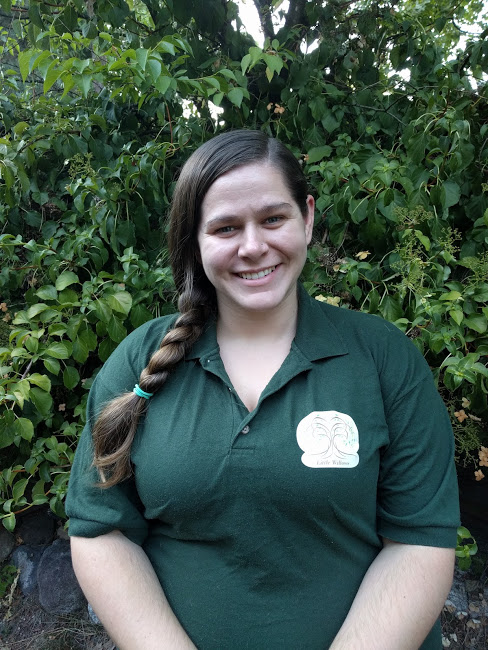 Bho Nijjer - 119th location Preschool Teacher
Hello, My name is Bho Nijjer. I have been working in the ECE field for over 14 years. I really enjoy working with children. They never cease to amaze me and are full of wonder. They also keep me feeling young and on my toes. I strongly believe in providing a caring and nurturing environment that allows children to build the skills they need to guide them through life as individuals and m a part of the community.
I started my career teaching as a substitute at several daycares and preschools in the Vancouver area and worked at Sprites Preschool in Richmond. I then worked as a nanny for three years before moving to North Vancouver where I worked at a preschool for Eight and a half years.
I recently moved to Maple Ridge and am so happy to be part of such a wonderful family here at Little Willows Learning Centre.
In my spare time I love spending time with my friends and family, traveling and enjoying the outdoors.
Phoebe Marciano - Assistant Director Dewdney Location
My name is Phoebe Marciano and I have had the privilege of being a part of Little Willows Dewdney Location since February of 2017. I am very excited and happy to be the Assistant Director and Supervisor of the Infant Program. I was born and raised in Manila, Philippines and came to Canada when I was 15. I've been volunteering my time teaching children since I was 12 at our church and that is where I found my interest and passion in working with children. I attended Vancouver Career College where I studied my Early Childhood Education, and continued my Infant and Toddler Course at Douglas College. I have been working in the field for 6 years and as the Assistant Director and Infant Program Supervisor, I will strive to create and maintain a positive environment for the children to grow and explore the world around them. I am looking forward to meeting and getting to know each and every family and I am thankful for trusting us your little ones.
Sandi Bamford - Out of School Care/Preschool
Hello, my name is Sandi Bamford and I have been an educator for the past 6 years. Within this time I have worked with all age groups. Currently I am working with out of school care children and am also teaching preschool at Little Willows. I truly enjoy teaching children new things, and helping them become the best that they can be. The best part of my day is seeing a child's face light up when they have discovered something new.
I live in Coquitlam with my husband, our cat Snoopy and rabbit Bunbun. In my spare time I love to go camping, do crafts and organize.
Ju Mi Seo - Dewdney 3-5 Program
Hello my name is Julie. Through my life I have spent a lot of time teaching and taking care of children. I have worked with Little Willows for quite sometime now and I love it! I enjoy being a part of the Little Willows team and spending time with the children in such a beautiful natural environment and loving surroundings.
I love watching the children grow and developing strong bonds with the children and families. I look forward to making great memories in this centre.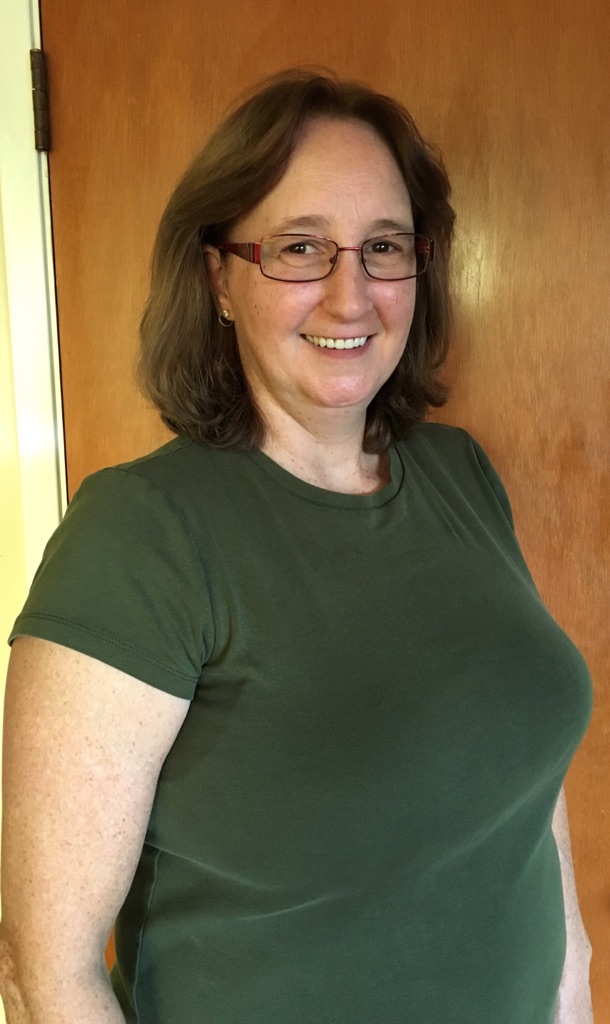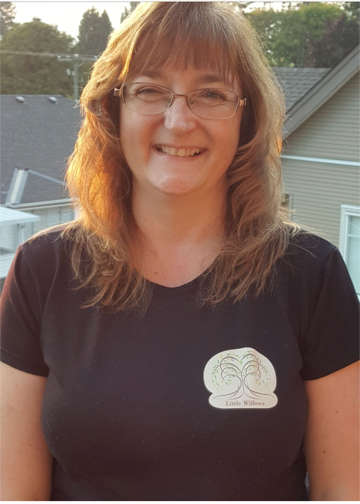 Brenda - Dewdney location 3-5 Program
My name is Brenda Airth and I have always had a love and passion for young children since I was a young adult. I began my career as a nanny, caring for a little girl and little boy with cerebral palsy. In Sept 2009 I began my professional career as an Early Childhood Educator. I completed my ECE training at Ridge Meadows College with my license to practice in June 2010. I am a home grown girl, born and raised in Maple Ridge. I am married and have two wonderful daughters.
I feel passionate about creating strong relationships with the children and their families. I am looking forward to supporting the children in their day to day social, emotional and academic learning.
Cathy Brown - Dewdney Location Infant Program
Hi, my name is Cathy Brown and I have been in the ECE field for 30 years and I am excited to be a part of Little Willows family! Infants and toddlers are who I am most passionate about working with and I learn something new from them every day!
I believe that play is the essence of any program and through play children learn to take risks and challenges, while interacting with their environment in a safe way. Children's natural curiosity should be encouraged, as is the awareness of a healthy self and a respect for all things. Children are entitled to environments and opportunities that foster positive development that value inclusion, diversity and honor all members of society.
I have been married for 11 years and have a 24 year old step daughter who is currently living and attending College in Prince George. In my spare time, My husband Gary and I love flea markets, playing cards and board games with family and the Boston Red Sox! We by to travel as much as we can and enjoy live theatre, concerts, movies.
If I can touch even one child in some way through nurturing, respect and teachable moments, then I have done my job!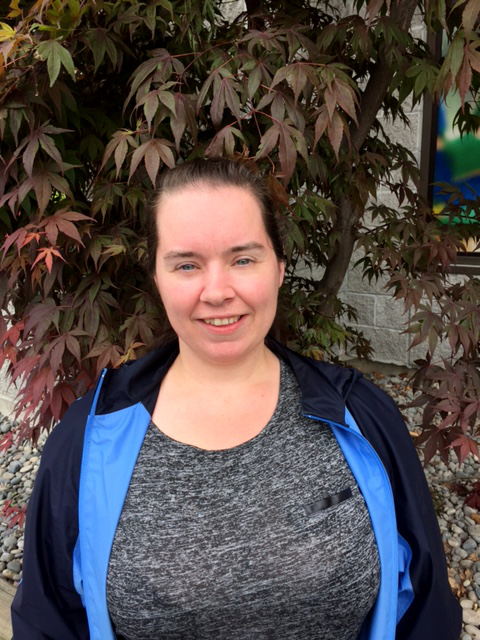 Jody Bennett- Mission Assistant Director/ IT Supervisor
My name is Jody and I am very excited to be working at Little Willows. I ran my own daycare in Calgary for 2 years where I gave birth to my son. I then decided to move back to BC to be closer to family. I have been an Early Childhood Education/Infant Toddler since 2010. l have been with my husband since 2004 and we married in 2013. I have a wonderful son who encourages me to work and explore the imagination of children.
I am very excited and cannot wait to start this new adventure with the children and staff at Little Willows.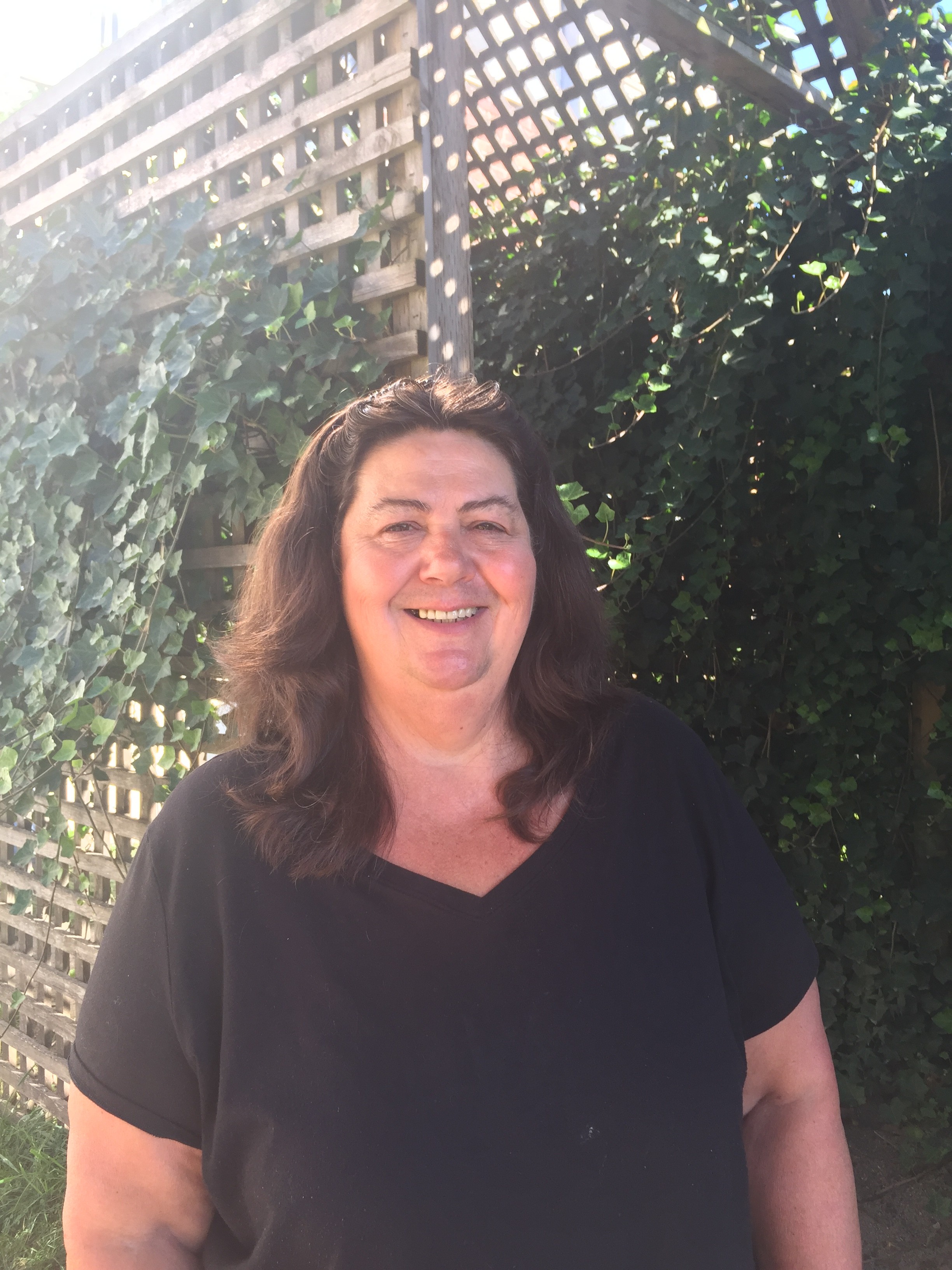 Lori Sampson- 3-5 Room Mission
Hi my name is Lori Sampson and I'm an ECE A working in the 3 to 5 room. I have a wonderful husband, 3 grown children and am lucky enough to have 7 wonderful grandchildren. I've had 35 years experience working with children and their families as a nanny, I also was a foster parent for five years.
Working in a family home and working in a centre are quite different but the rewards are the same. To be able to help and guide a child to learn and grow is an amazing feeling and I am very privileged to be a part of that.
The children make me smile and laugh everyday I can say without a doubt I have the most important amazing rewarding job in the world. Thank you Little Willows for allowing me to join your team and be a part of the Little Willows family.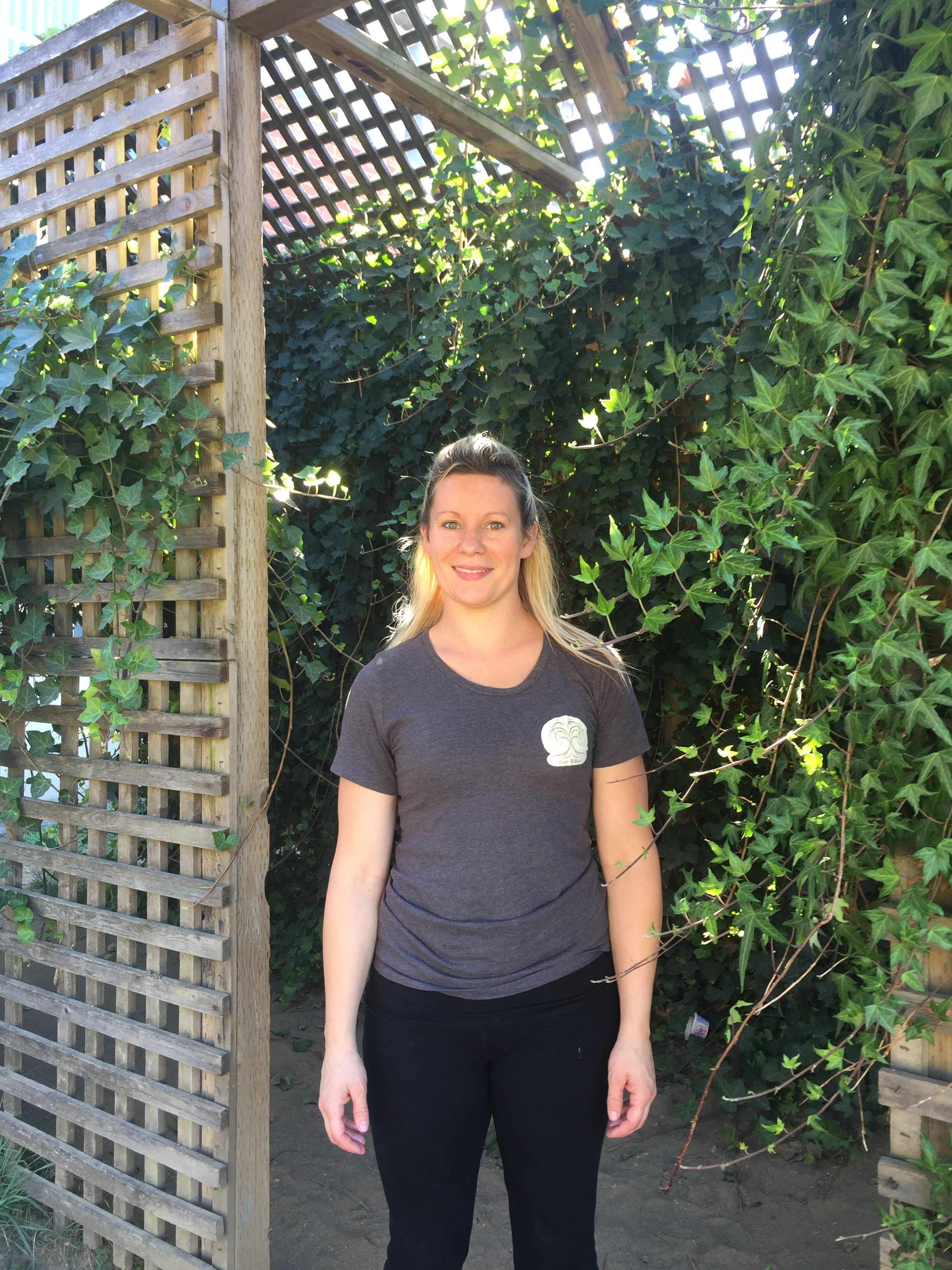 Angela Timmins- Mission 3-5 supervisor
My name is Angela Timmins, I live in Mission. I grew up in Maple Ridge and decided to moveout to Mission 13 years ago. My husband Joe and I have 2 amazing kids. Our daughter is 11 years old and our son is 5. We also have a dog, 2 fish and a hamster.
I have been working in daycares for 7 years. I started off with the before and after school children and after getting my ECE certification in 2014, I am now working with the 3-5 aged children.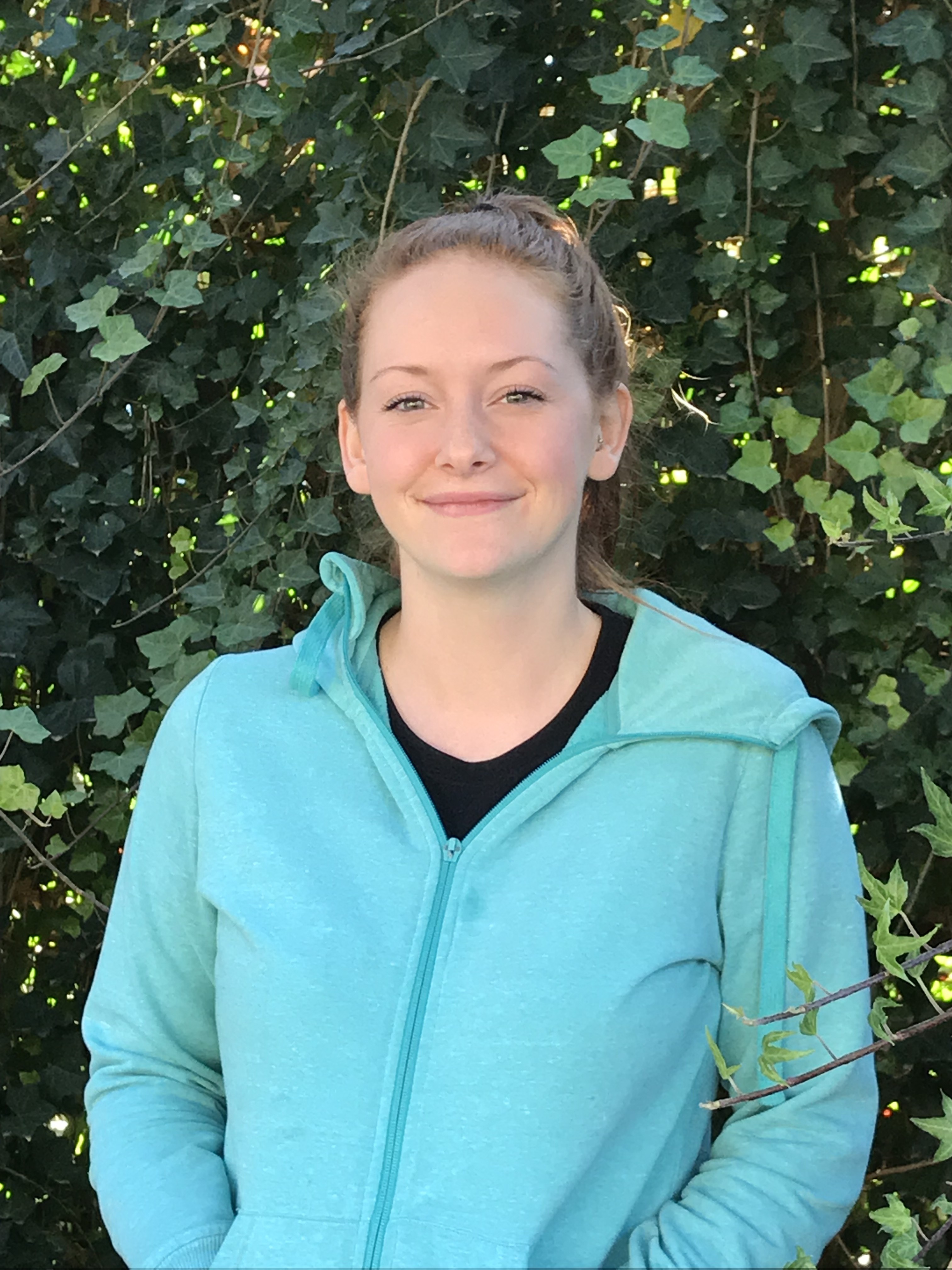 Lillie Desjardains- OSC/3-5 room Educator
Hi everyone, I'm Lillie! I'm a registered ECE assistant through Pacific Rim Early Childhood Institute. I am planning on furthering my education by working towards receiving my full ECE certificate, this way I am even more qualified to work at this facility. I have experience working with both the Out of School care class, and three to five room.  I have grown up with three younger brothers' and would not have wanted it any other way! I am so pleased to be working for Little Willows and can't wait to get to know your family and children! 🙂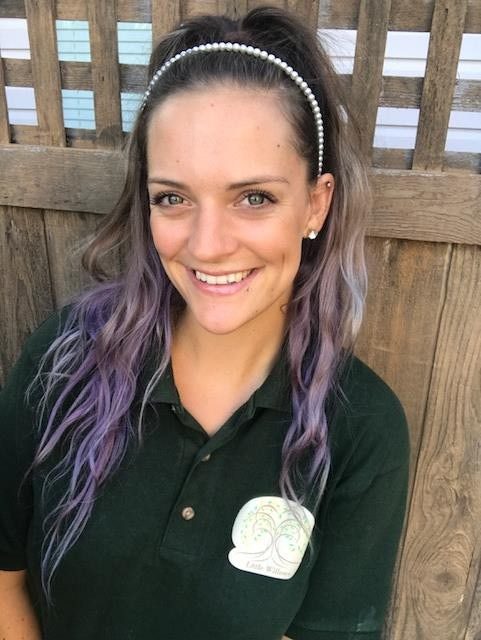 Shayna-Lee Wallden- Infant and Toddler Educator
I am an Early Childhood educator with my special needs diploma and infant and toddler certificate. I graduated June of 2017 from Douglas college and have began my career with Little willows in July 2016. I am very happy to be a part of the little willows family and have been inspired by the Reggio Emilia approach for teaching children.
For many years I have been very passionate about children and knew I had to work in the field of childcare.
In my spare time I enjoy adventuring with my dog Cali to new places, hiking, camping, and just enjoying the outdoors as much as possible! It is my personal goal to incorporate my love for the outdoors with the children I work with. I have enjoyed every day of my career with children and I am excited to continuously grow through experiences and adventures with Little Willows and to meet all the new families that join our little willows family!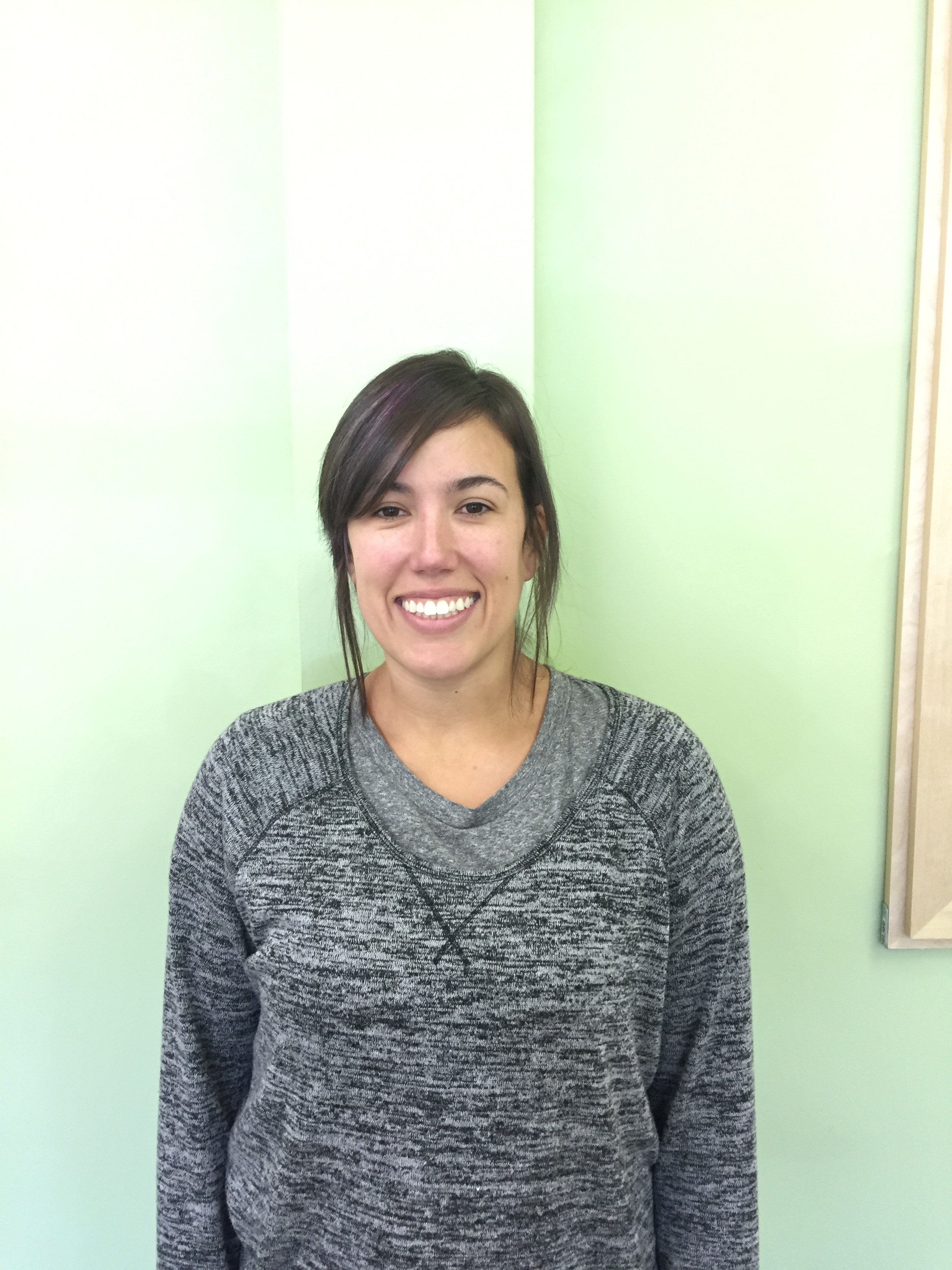 Brianne Huish- Infant and Toddler Educator
My name is Brianne Huish and I am currently working in the Infant and Toddler room at our Mission location. Before working with Little Willows I worked in a centre for 11 years in Langley where I was a one on one support worker and centre manager. I have completed my ece and special needs diploma and am currently attending UFV to receive my Child and Youth Care Diploma. 
I live with my husband and my 2 boys and am happy to call Mission my home!